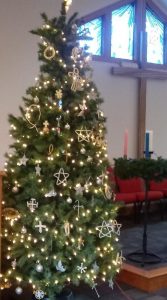 Advent Worship Schedule
Join us as we prepare for the birth of the Savior.
Advent Services are Tuesdays at 11:30am; December 10th and 17th.
Our Christmas Eve service is December 24th at 4:44pm. Everyone is welcome!
The mission of Grace Evangelical Lutheran Church is to live the Gospel of Jesus Christ and share God's good news with others with an emphasis on youth and families.

Verse of the Day
"When you are harvesting in your field and you overlook a sheaf, do not go back to get it. Leave it for the alien, the fatherless and the widow, so that the LORD your God may bless you in all the work of your hands."
EMAIL
office@gracecolumbus.com
ADDRESS
8950 Refugee Road, Pickerington, OH 43147
: