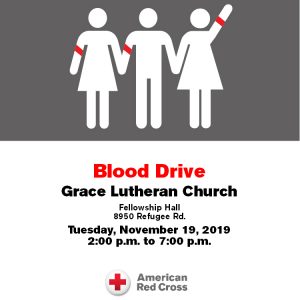 Grace is hosting another American Red Cross Blood Drive on Tuesday, November 19th. Come between 2pm and 7pm and help save a life! Donors will receive a $5 Amazon gift card! Walk in, or schedule a time by clicking the link below.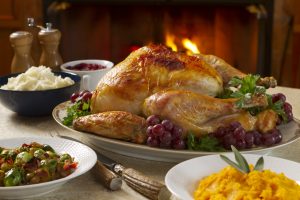 Thanksgiving is just around the corner and like every year, many of our neighbors will struggle to provide a Thanksgiving dinner for their families. We are helping the Pickerington food pantry supply everything needed for a good Thanksgiving dinner to these neighbors. Please see the list below for what you can help provide:
* $15 gift card (food only, to a grocery store, to buy turkeys)
* Box of instant potatoes
* Stuffing mix (1 bag or 2 boxes)
* Gravy (2 mix packets or 2 jars/cans)
* 1 can cranberries
* 4 cans vegetables
* 1 large can sweet potatoes or
yams.
These items can be brought to the church Mondays and Wednesdays 11:30am-3:30pm, and Tuesdays, Thursdays and Fridays 9;30am-1:30pm. Items can also be brought to the church Sundays mornings!
The mission of Grace Evangelical Lutheran Church is to live the Gospel of Jesus Christ and share God's good news with others with an emphasis on youth and families.

Verse of the Day
"Rejoice in the LORD, you who are righteous, and praise his holy name."
EMAIL
office@gracecolumbus.com
ADDRESS
8950 Refugee Road, Pickerington, OH 43147
: