Helping our Neighbors
Grace is ALWAYS collecting food and spare change to benefit the Pickerington and Lancaster food pantries. You can stop in anytime the office is open to donate money or products to help our neighbors too! Did you know the food pantries can buy twice as much food per dollar as we can in the grocery store? However, there are products they cannot buy with this benefit. Below is the list of food/products that are most in need at the pantries. Items marked with a * are those that cannot be purchased with assistance programs:
Bar soap*
Boxed dinners
Cake mixes
Canned beef stew
Canned fruit
Canned fruit juices
Canned meat/fish
Canned milk
Canned pasta
Canned vegetables
Instant coffee
Deodorant*
Diapers (M/L)*
Dish soap*
Feminine hygiene products*
Gently used cook books*
Graham crackers
Hot chocolate mix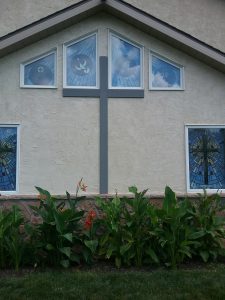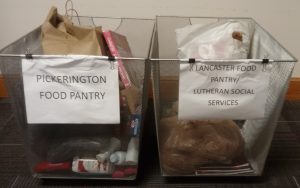 Jam/jelly
Jell-O
Laundry detergent *
Mac & cheese
Muffin mixes
Noodles/macaroni
Complete pancake mix
Peanut butter
Potatoes (boxed/instant)
Pudding mixes
Saltine crackers
Shampoo*
Smoke detector batteries
Shaving cream/razors*
Soups
Spaghetti sauce
Syrup
Tea bags
Toilet paper*
Toothbrushes*
Toothpaste*
The mission of Grace Evangelical Lutheran Church is to live the Gospel of Jesus Christ and share God's good news with others with an emphasis on youth and families.

Verse of the Day
"I will betroth you to me forever; I will betroth you in righteousness and justice, in love and compassion. I will betroth you in faithfulness, and you will acknowledge the LORD."
EMAIL
office@gracecolumbus.com
ADDRESS
8950 Refugee Road, Pickerington, OH 43147
: