Grace Evangelical Lutheran Church
is a member of the Evangelical Lutheran Church in America. We have been engaged in ministry since 1873 and are committed to serving the community that surrounds us. We welcome the opportunity to meet you in person!
Sunday Schedule
We are currently worshiping exclusively online. You can watch the live service by visiting us here. This is a direct link to our Facebook page where worship is live at 10am every Sunday, there are daily posts by 1pm and you can get all the latest information about our church life. Please feel free to let us know you stopped by or leave a prayer request in the comments!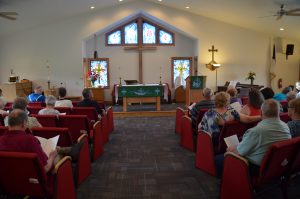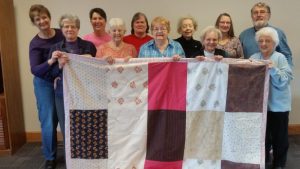 We serve!
We are a service oriented church with a hearty, faithful group of members who have a deep commitment to serving both the spiritual and physical needs of our neighbors living in and around the Pickerington area.
Pastor Heinz RaiDel
Pastor Heinz welcomes visitors and friendly faces alike! He welcomes your questions and inquiries about faith and the church.
Pam Villareal
Pam directs the Chancel Choir as well as enriches worship with all typed of music, from liturgical, to hymns, to contemporary music. Pam is an excellent musician and welcoming person!
Elaine Schroeder
Elaine is pleased to be the secretary of Grace. Her current office hours are Tuesday-Thursday, 9:30am-1:30pm. You can email her any time at office@gracecolumbus.com or call the office and leave a message! She will get back to you!
Church Council
Rod DuMond- President
Debbi Dunlap-Treasurer
Ed Thomas- Stewardship
Debbie Kelley- Worship & Music
Debbie Kelley-Education
Phil Dixon- Property
Dana Bower-Social Action
Wanda Lynn- Youth
Judi Levernier- Secretary
Linda Styers- Congregational Life
Janet Dixon – Evangelism
Find us!
Grace is located at 8950 Refugee Road, 1 mile east of the Rt.256 and Refugee Road intersection. We are completely handicap accessible and nearby those in eastern Columbus, Groveport, Gahanna, Reynoldsburg, Baltimore and Pickerington!